COLDSPELL

ColdSpell is a 4 piece hard rock band that hails from the land of ice and snow up in the north of Sweden. The band was formed by Michael Larsson in 2005 and since their first release ColdSpell have been one of the bands you like to mention when talking high-class Scandi hard rock! They bring influences from a mixture of everything they grew up with from the groove of the 70's to the choruses and melodies of the 80's, mixed with the raw and naked excitement of the 90's, not forgetting the production expertise of the millennium.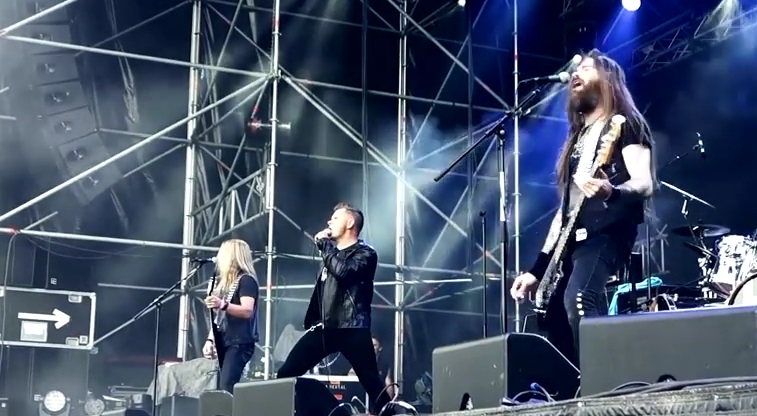 The band took the world by storm with their "Infinite Stargaze" release in early 2009 and did create a stir in rock circles. Songs like "Keep on Believin", "Eye of the Storm", "Night Falls" and "Shot Down" won fans over time and time again. The album received stunning reviews all over the world and was on several album "toplists" for 2009 and for example "The album of the year" at RockRealms.com (category "heavy, hard and melodic rock").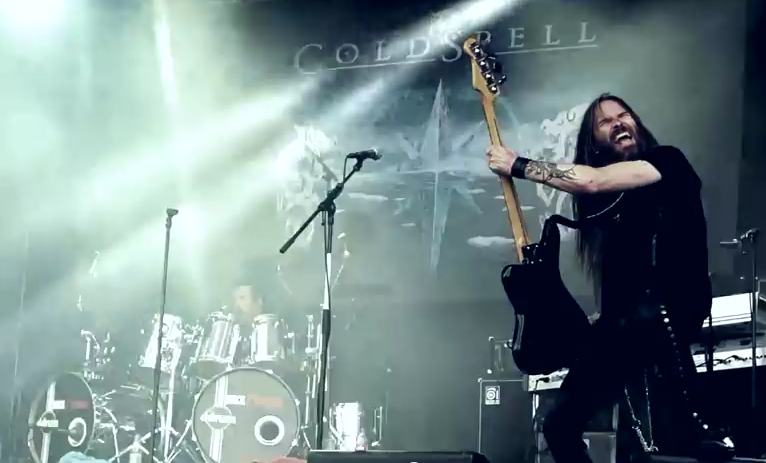 And two years later in 2011 the new album "Out from the Cold" was released, once again mixed by Tommy Hansen in Denmark, Tommy of course having previously worked with Helloween, TNT, Pretty Maids, Jorn and Pagan's Mind just to mention a few! The band gained new fans with this killer release and songs like "Heroes" , "Time" , "Run for your life" , "6 Feet Under" was played on radio all over the World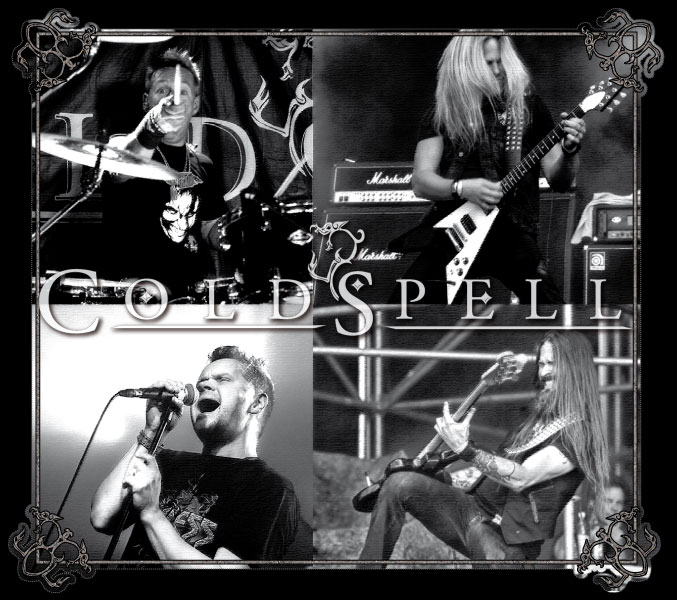 The latest release "Frozen Paradise" was released in September 2013 and with this heavy melodic album they have once again proved that they have a sound of their own and a perfect mix between melodic hard rock and metal. Voted Best Album of the Year by Australian RockPit magazine and reviews sayin …………….
"...and smiles all over its face when the last chords die away. A band getting better all the time, not many can say that. Cold to the touch, warm in the heart"!
 "it's only a matter of time before ColdSpell hit the big league. An album as good as this cannot be ignored"!
 "For lovers of fine Swedish melodic hard rock, look no further, yet another one to add to your collections. Solid and enjoyable and extremely well produced"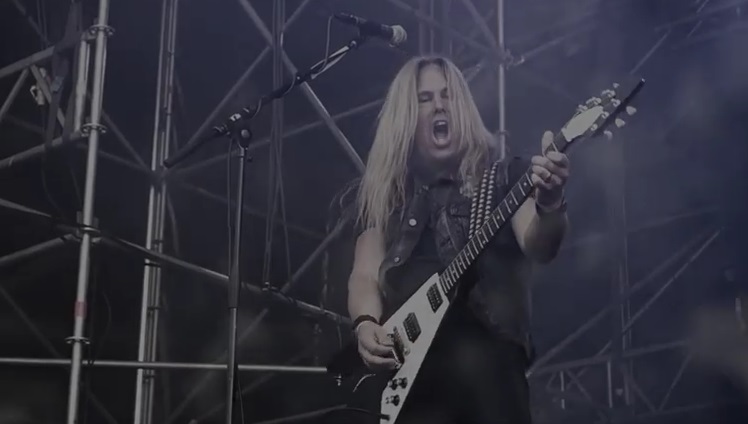 ColdSpell have made a great impact as a live act over the years. During 2014 they have played Hard Rock Hell (UK) and Väsby Rock Festival (SE) and toured US  and UK , not to forget the selective gigs in Sweden. Now they have been confirmed to headline Scotland's premier rock festival – Wildfire Festival – in June 2015 and headline the "Next Stage" at  RockFest in US in July 2015.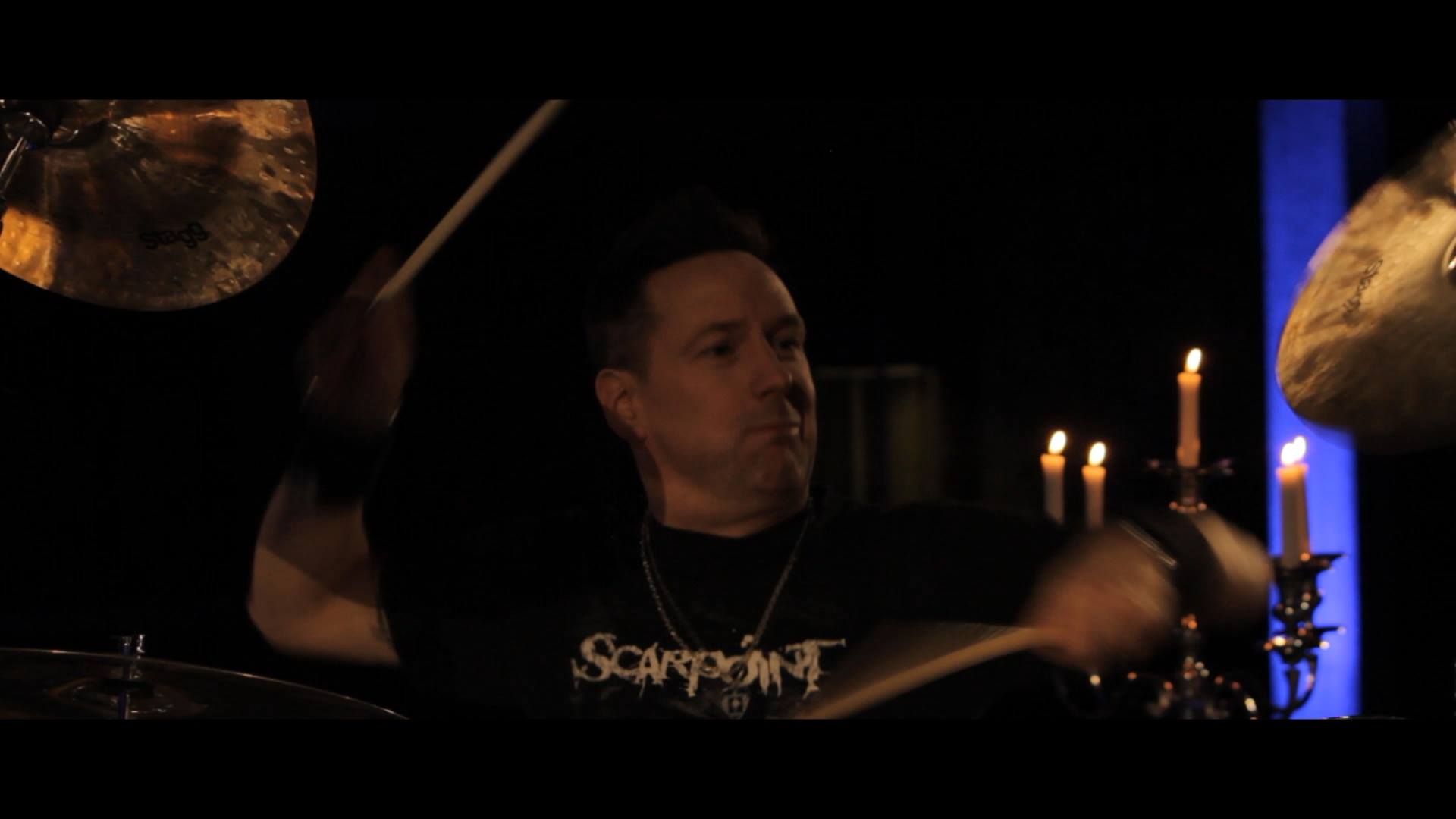 ColdSpell will definitely be a force to be reckoned with in 2015 and forward as a new album is in the makin and touring plans are about to be revieled.
Niclas Svendentorp / Vox
Michael Larsson / Guitar
Chris Goldsmith / Bass
Perra Johansson / Drums

Additional Keyboard
Matti Eklund

Listen to Coldspell

HERE


Visit Coldspell on Facebook

HERE


Visit Coldspell on the web

HERE

 
Coldspell official Youtube channel

HERE
Contact:
management@sunhillproduction.com
Watch the video "Angel of the World"